'Spoiled and expired' food products seized in Bahrain
TDT | Manama
The Daily Tribune – www.newsofbahrain.com
Huge quantities of spoiled, adulterated and expired food products were seized and destroyed at the Askar landfill in a successful crackdown on commercial fraud.
The move came following a decision issued by the Public Prosecution assigning the Ministry of Industry, Commerce and Tourism to destroy more than 94,000 unsafe items that were stored in two warehouses, in Hamala and Juffair.
The Ministry's Inspection Department officials carried out the process of confiscating and disposing of them in coordination with competent authorities from the Interior Ministry, Health Ministry and Municipality of the Southern Region.
Assistant Undersecretary for Control and Resources Abdulaziz Muhammad Al-Ashraf said that the court had slapped those individuals who are involved in the business operation with jail terms and fines ranging from BD2,000 to BD5,000, as well as deportation.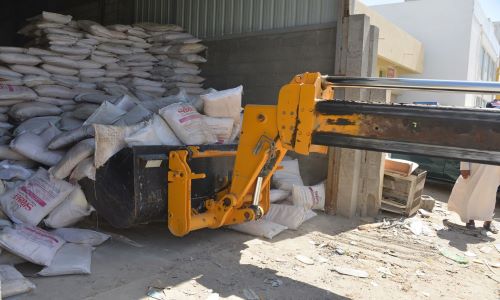 According to court files, the validity dates of the "spoiled, adulterated and expired" food products were deliberately altered to extend shelf life and make them appear safe and fit for public consumption.
Transporting and destroying the goods required great efforts due to the huge quantities and poor storage.
The main warehouse in Hamala stores more than 80,000 expired products of 80 brands.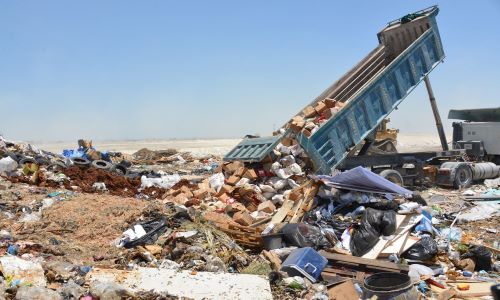 A warehouse in Juffair keeps around 14,000 expired products such as rice, lentils, chickpeas, black pepper, turmeric, pickles, tomato paste, grape leaves, corn and coconut powder, among others.
The Assistant Undersecretary expressed his thanks and praise to the Public Prosecution specialists for their diligent follow-up and continuous support, and to the Interior and Health Ministries for their cooperation in cracking down on any type of commercial fraud that affects the security and health of people, and in taking all legal measures against violators.