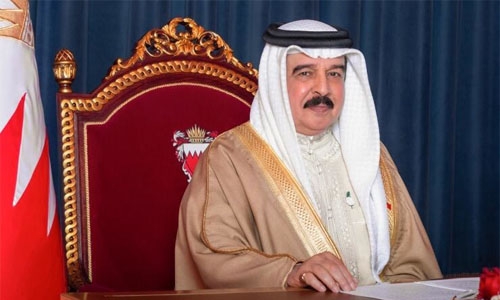 Start vaccinating Bahrainis residing abroad against Covid-19: HM King
TDT | Manama
The Daily Tribune – www.newsofbahrain.com
His Majesty King Hamad bin Isa Al Khalifa's royal directives to ensure Bahraini citizens residing abroad are vaccinated against the coronavirus (COVID-19) were praised by the Cabinet yesterday.
It is in line with the national efforts, led by His Royal Highness Prince Salman bin Hamad Al Khalifa, the Crown Prince and Prime Minister, to ensure citizens receive the best services locally and globally.
This was emphasised by the Deputy Prime Minister, His Highness Shaikh Mohammed bin Mubarak Al Khalifa, as he chaired yesterday's weekly Cabinet meeting, held remotely.
The Cabinet was briefed on the report submitted by Health Minister Faeqa bint Said Al Saleh on efforts to combat the COVID-19 as well as medical facilities and devices provided to secure the best health and treatment services for all.
The Cabinet assigned the Ministry of Health and Ministry of Foreign Affairs to coordinate with the countries in which citizens reside abroad and to obtain the necessary approval according to the relevant domestic regulations to ensure that HM the King's royal directives are implemented.
It also noted the positive response displayed by the Kingdom's community and their vigilance and responsibility in following all precautionary measures recommended by the National Medical Taskforce for Combating the Coronavirus (COVID-19).
The Cabinet added that this has yielded positively on epidemiological data, limiting the spread of the virus and flattening the curve of infection.
It emphasised the responsibility to continue adhering to all precautionary measures, and that vaccinating targeted segments of society will enhance the immunity of the community and support national efforts to combat the virus.
The Cabinet affirmed the Kingdom's continued efforts and contributions to international efforts against COVID-19, by the establishment of domestic manufacturing capacity for the production and distribution of vaccines in Bahrain, in cooperation with the Russian Federation.
In this regard, the Cabinet extended gratitude and appreciation to Russia for its support and collaboration. During the meeting, the Cabinet approved a number of memorandums.
A memorandum by the Ministerial Committee for Legal and Legislative Affairs regarding a draft law approving the accession of the Kingdom of Bahrain to the United Nations Convention on International Settlement Agreements Resulting from Mediation.
A memorandum by the Ministerial Committee for Legal and Legislative Affairs on a draft resolution regulating financial aspects involving parties outside the local domain in line with the international agreements signed by the Kingdom of Bahrain in this respect.
A memorandum by the Minister of Electricity and Water Affairs regarding the projects and programmes within the Government Action Plan (2019- 2022), of which 78% have been implemented by the Electricity and Water Authority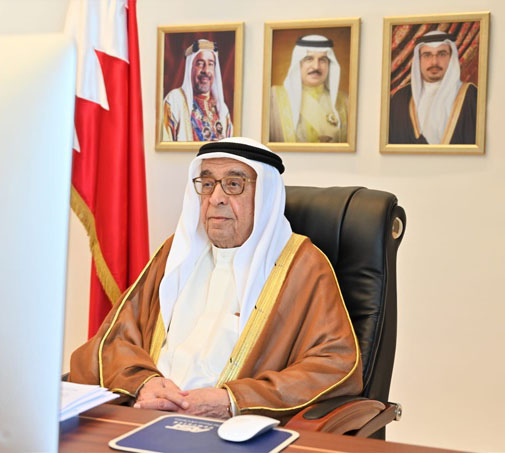 HH the Deputy Prime Minister chairs the weekly online Cabinet meeting