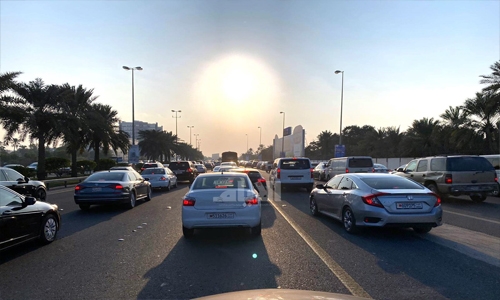 Bahrain experiences warmest April since 1902
TDT | Manama
The Daily Tribune – www.newsofbahrain.com
Temperatures in April were on par with the previous warmest April on record in Bahrain since 1902, the latest met data said. The average monthly temperature was 27.7 ° C, an increase of 1.7 ° C compared to the general average for April.
"This is the highest average temperature for April since 1902," said the Meteorological Department at the Ministry of Transportation and Communications. The previous high for April was 27.6 ° C recorded in April 2017. The average maximum temperature of the month was 33.3 ° C and the average minimum temperature was 23.7 ° C.
The highest temperatures were at Bahrain International Airport (39.9 ° C on April 26) and Bahrain International Circuit (41.8 ° C on April 2). The lowest temperatures were also at Bahrain International Airport (20.1 ° C on April 7) and Durrat Al Bahrain (15.8 ° C on April 6). The average monthly relative humidity in April was 45%, while the monthly average of the maximum relative humidity was 68%, and the monthly average of the minimum relative humidity was 22%.
April recorded a small amount of rain, not exceeding 0.05 mm, on April 13 and 14, at Bahrain International Airport. The average monthly precipitation for April is 5.8 mm.
The total sunshine hours reached 315.7 hours, which is the second-largest since the beginning of the registration in 1968. April is considered a transitional month from winter to summer, having instability in the weather, known locally as (Sarayat), which extends until mid-May.