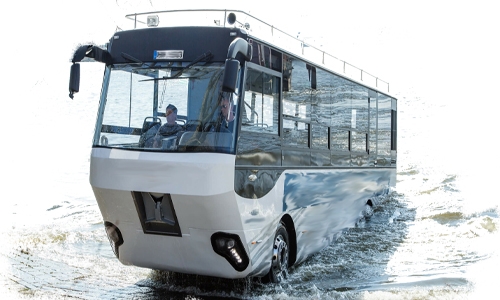 New specialized port for cruise ships on the anvil in Bahrain
TDT | Manama
The Daily Tribune – www.newsofbahrain.com
Plans are on the anvil to develop a specialised port for cruise ships, with the Diyar Al Muharraq, the Minister of Industry, Commerce and Tourism Zayed bin Rashid AlZayani revealed.
The minister also said that the authorities are also working to organise land and sea trips using amphibious buses.
The expectation is that all these and other umpteen projects in the pipeline will help the Kingdom alleviate the effects of the painful blow dealt by the coronavirus outbreak to the tourism sector.
The outbreak had forced operators to cancel 55 cruise ship port of calls in Bahrain during the 2019/2020 season, said the minister.
"This happened at a time when the Kingdom was expecting the travellers footfall to reach 103,000, but COVID-19 derailed all that." "Nearly 81 thousand tourists came to Bahrain, mostly Europeans, during the 2018-19 cruise season."
That season, which began in October 2018, continued until April 2019.
Replying to a parliamentary question by MP Ali Zayed, Al Zayani said the Kingdom attaches great importance to the tourism sector, which witnesses rapid global growth.
Bahrain Tourism and Exhibitions Authority is working according to a strategy to make Bahrain an elite family tourist destination based on a boutique lifestyle making full use of the thriving business environment, vibrant modern lifestyle and the status as a hub for conferences.
The strategy, the minister said, follows a four-pronged approach, which includes promoting Bahrain globally, ensuring ease of access and mobility, developing and increasing various types of accommodations, and diversifying tourism revenues.
The authority is keen on marketing the archaeological and modern sites in Bahrain, increasing cruise ship port calls by providing incentives to shipping companies, developing and improving port facilities with the private sector, operating tours for cruise ship passengers and participating in relevant international exhibitions. Explaining, the minister said work is currently underway to develop several waterfronts directly and in cooperation with the private sector, which includes beaches, restaurants, cafes, walkways and public facilities.
In the past five years, Bahrain, the minister said, introduced 21 tourism activities like operating tours, diving trips and pearling to enhance marine tourism revenues.
The number of activities licensed to practice in the sector reached 16 during the last four years.
"These are proving crucial to the growth in the number of cruise ship visitors."
The minister also attributed the recent jump in tourism revenues to islands like Jarada, Hawar that provide opportunities to practise various marine activities.
Shellfish collection trips also turned out as a major tourist magnet, the minister added.
"Amongst them, the most important being the addition of the Dive Bahrain, the largest of its kind in the world."
"These activities are consolidating Bahrain's position on the global marine tourism map," added the minister.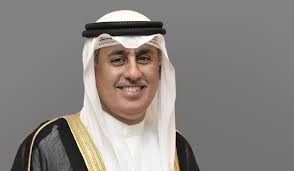 Zayed Bin Rashid Al-Zayani