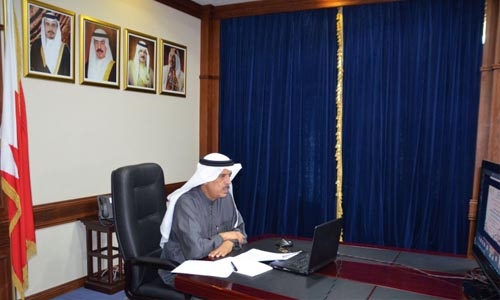 Enhancing Arabic language teaching and learning
TDT | Manama
The Daily Tribune – www.newsofbahrain.com
Education Minister Dr Majid bin Ali Al Nuaimi has affirmed the ministry's commitment to improving the process of teaching and learning the Arabic language at all academic levels.
The process is based on the importance of the language in preserving the Arab identity and building the character of people to be proud of their nation and culture, he said.
Arabic is the language of the Holy Quran and it is connected with a rich intellectual and literary heritage. Learning it improves the students' performance in other subjects, the minister said, as he attended a virtual forum on Arabic organised by Gallali Boys' Primary School.
Efforts to enhance the learning of Arabic include continuously developing curricula and teaching strategies, boosting teacher empowerment, allocating school centres for learning resources and setting up general knowledge centres, he said.
Other actions include implementing student activities and launching programmes in support of the efforts made in this field, mainly the allocation of daily classes for reading and integrating technology in the process of teaching and learning this language, he said.