The 'national spirit' to preserve green spaces
TDT | Manama
The Daily Tribune – www.newsofbahrain.com
Volunteers representing the Friends of Gardens and the Group of Palm Creators under the supervision of palm expert Ali Mahdi cleaned, trimmed and treated the palm trees at Barbar Park on Friday morning.
The activity was part of the group's campaign entitled "The Palm of Bahrain You Deserve", and it reflects the national spirit to preserve green spaces in the Kingdom of Bahrain.
They lauded the support of the Municipality of the Northern District as well as the Works, Municipalities Affairs and Urban Planning Minister, Eng. Essam bin Abdullah Khalaf, who has been tirelessly encouraging the Bahraini palmists to keep this profession alive in addition to training young palmists.
The representative of the Northern Municipal Council from the first constituency, Shebar Al Wadaei, expressed gratitude to all the participants who flocked to Barbar Park since early morning to participate in the event.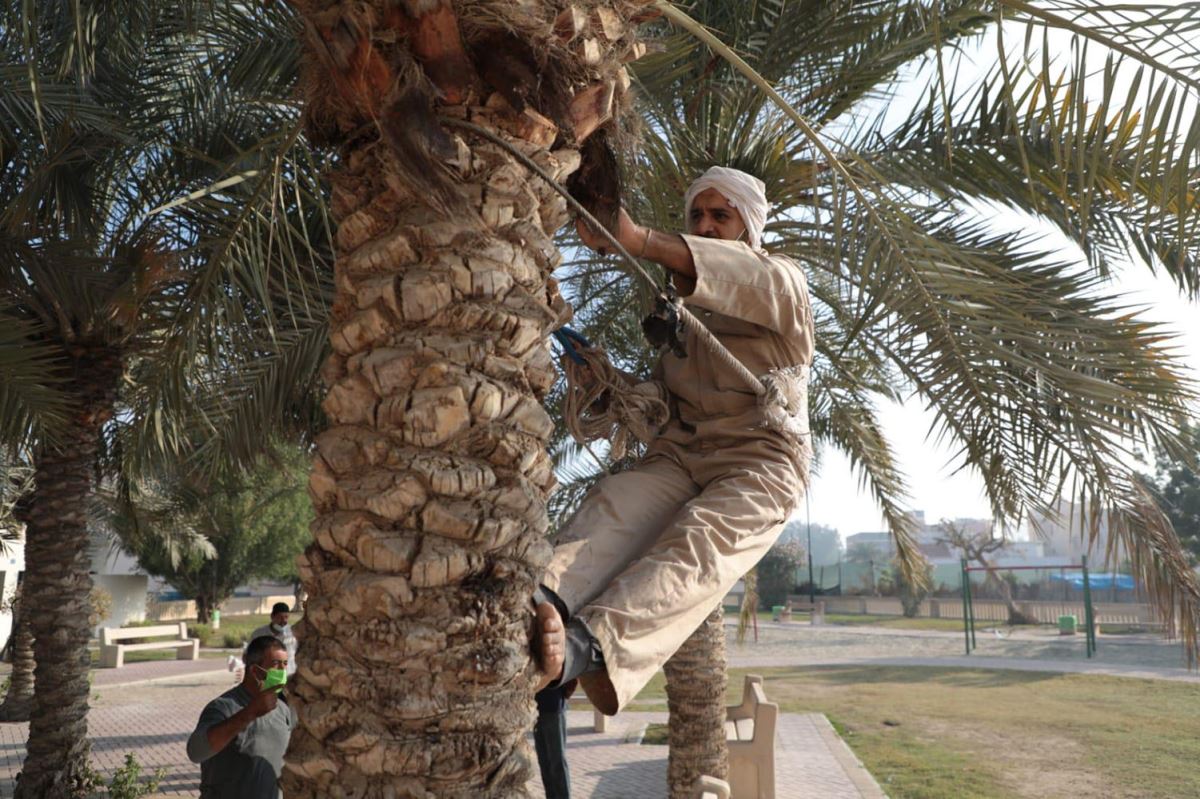 The campaign was not only aimed at spreading the culture of concern for the environment but also to continue palm tree gardening which is linked to authentic Bahraini culture.
For his part, the head of coordination and information in the municipality of the northern region, Ali Al Salam, said that this event was the second after the experience of pruning palm trees in the Puri Park.
"The Ministry of Works, Municipalities Affairs and Urban Planning and the Municipality of the Northern District have an ambitious vision to achieve further development and improvement in parks and gardens, and to give priority to caring for palm trees by treating diseases that afflict them," said Al Salam.
"They are essential partners in the palm care programme."