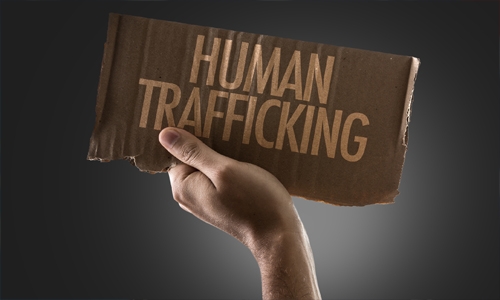 Human traffickers get five years in jail, BD3,000 fine
TDT | Manama
The Daily Tribune – www.newsofbahrain.com
Justice has finally been served to a hapless young Asian woman who came to Bahrain with colourful dreams but found her trapped in the clutches of ravening flesh traders.
On the wrong side of the case were two Asian women.
The Fourth High Criminal Court awarded the guilty parties five years each in jail and a fine of BD3,000.
The court also ordered the defendants to pay for the repatriation expenses of the victim, who is now at the Expats Protection Centre, aka the Anti-human Trafficking Shelter, in Northern Sehla.
The story of deceit kicked off when the victim was approached by the defendants with attractive job offers in Bahrain and wired her money for the air ticket in order to gain her trust.
The unsuspecting victim thus flew into Bahrain where she was received by the first defendant. She was immediately taken to an apartment where she was kept locked. The defendants then threatened the victim to return their money or compensate them by working as a prostitute. 
The defendants took the woman to customers at several hotels room and furnished apartments.
The victim had to follow the orders of her captors, who kept collecting money from customers.
The harrowing story caught public attention only when the victim got an opportunity to escape and reach a nearby police station.
Upon learning about the ordeal, police officers sprang into action and brought the culprits into custody in no time.
The ensuing investigation resulted in handing over the case to Public Prosecution and the Fourth High Criminal Court.
They will be deported after completion of their sentences.