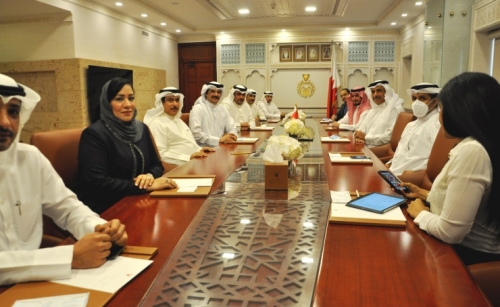 Housing loan payments to be postponed for financially affected citizens
TDT | Manama
Housing Minister Bassem bin Yacoub Al Hamar held a meeting yesterday with Mithaq Parliamentary Bloc members to discuss citizens' requests and the mechanism to meet them through housing projects. The meeting discussed the issue of postponing housing installments, where the minister appreciated the government's keenness to ease the economic effects of the coronavirus (COVID-19) pandemic on financially affected citizens and requested them to submit documents that prove their financial status to postpone the installments.
The Housing Minister stressed his keenness for further cooperation with the legislative branch to achieve citizens' requests, referring to the ministry's continuous efforts to implement its housing projects plan and to provide alternative immediate housing services for citizens.
They reviewed the Union of Beneficiaries' case and discussed mechanisms to accelerate the pace of its application on projects of ownership apartments, as the minister confirmed that the ministry is working with the Housing Bank to speed up the implementation of the union program in various residential projects.