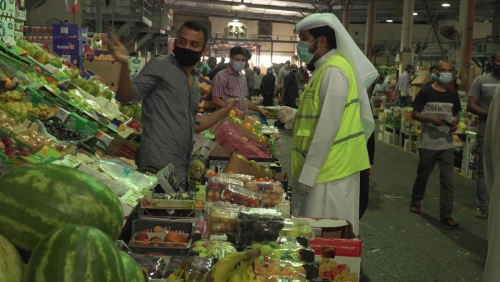 Industry Ministry steps up market inspections ahead of Eid
TDT | Manama
The Ministry of Industry, Commerce and Tourism has stepped up its inspection campaigns in the Manama central market, based on the directives of Industry Minister Zayed bin Rashid Al Zayani. The inspections aimed to ensure the availability of basic commodities and to prevent any hike in prices that may result from the upcoming occasion of Eid Al Adha.
The ministry's Control and Resources assistant undersecretary Abdulaziz Al Ashraf emphasised that the ministry's Inspection Department has been monitoring the availability and prices of various commodities on a daily basis. It has been observing market movement in general, in order to address any violations.
The assistant undersecretary emphasised that the Bahraini market enjoys a high degree of stability in offering all kinds of food products, and that the indicators obtained from daily reports show that the movement of these goods does not differ from the time before the coronavirus (COVID-19) pandemic, in terms of their availability and their diversity.
He added that any rise in prices often comes from the suppliers. The assistant undersecretary assured that the Industry Ministry is working continuously to overcome any challenges that may hinder merchants from supplying Bahrain's markets with basic commodities. He noted citizens and residents should report any irregularities they experience in markets to the ministry's Inspection Department by calling the Consumer Protection Hotline.