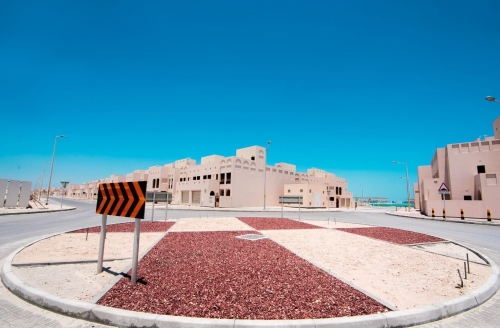 Bahrain's housing projects benefited 47,000
TDT | Manama
Housing projects in the Kingdom have so far benefited more than 47,000 Bahraini families, it has emerged, thanks to the unlimited support provided by Bahraini leadership. AlAyam, in a report published yesterday, said the Kingdom has satisfied more than 47,000 housing requests till date by distributing housing units, apartments, housing plots as well as housing finance to beneficiaries.
This also includes the 5,539 people benefited through the Mazaya housing programme. The move forms part of government efforts to provide 40,000 housing units as per a royal order issued by His Majesty King Hamad bin Isa Al Khalifa. The ministry all together provided 19,772 housing units, 8,558 condominium apartments, 3,725 housing plots, and financed 10,460 for "purchase - construction - restoration".
The boom in housing distribution was mainly due to the support of Prime Minister HRH Prince Khalifa bin Salman Al Khalifa and HRH Prince Salman bin Hamad Al Khalifa, the Crown Prince, Deputy Supreme Commander and First Deputy Prime Minister.
The report also states that the total amount spent by the Mazaya programme in the real estate, finance, contracting, engineering and retail sectors has reached BD 837 million. Chinese partnership in East Sitra East Sitra City is one of the key projects initiated by the ministry to provide 40,000 housing units.
As per a deal signed with China Machinery Engineering Corporation (CMEC), 3000 units will be created in the East Sitra reportedly at the cost of 260 million Bahraini dinars. At the time of signing, Basim Al Hamar, Bahraini Minister of Housing, said with this signing ministry will initiate construction works in all the five new cities in Bahrain.
State-owned lands Initiative to develop housing projects on government-owned lands with private sector cooperation is also progressing. The move will help provide 15,000 units on state-owned plots over 10 years.