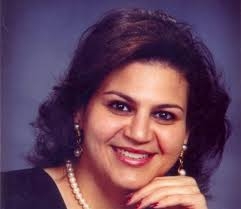 Government efforts to repatriate Bahraini students hailed
TDT | Manama
The government's efforts to bring Bahraini students home from abroad are an excellent step in making their families happy. This was affirmed yesterday by the Shura Council's Foreign Affairs, Defence and National Security Committee member and Youth Affairs Committee member Nancy Khedouri.
Khedouri expressed her heartfelt gratitude to His Majesty the King in taking all preventive measures to combat the coronavirus (COVID- 19). She also lauded the tireless efforts of HRH the Prime Minister and HRH the Crown Prince in their follow-up on the implementation of many government initiatives in regards to the return of Bahraini students from abroad.
"We have witnessed how the Government was keen on developing a plan to evacuate Bahraini students since the virus began spreading globally and the great coordination of the return of Bahraini students from China, where the virus began," Khedouri said.
"Endeavours have not stopped since January until now, as there are great efforts made by the Embassies of the Kingdom of Bahrain in the countries where students reside, which reflect the great care that the Kingdom gives to its citizens abroad and is keen to provide the best services to them and ensure their return to the Kingdom, in accordance with all health procedures," Khedouri added that this solidarity and mutual support between the various institutions and ministries, as well as the cohesion between the various groups of society, has distinguished Bahrain in its management of the COVID-19 fight.
"We feel proud of our national team spirit as 'Team Bahrain' witnessed in all the institutions, and, by God's grace, we will overcome this crisis and experience much from it," she said.
Khedouri also extended her heartfelt thanks and appreciation to Bahrain TV, which continues to raise awareness and televise educational programmes for citizens and residents in highlighting the Kingdom's efforts in combatting the coronavirus.