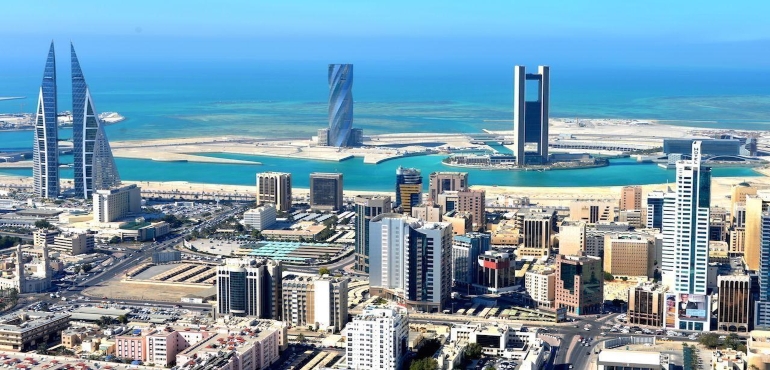 Bahrain Real Estate Investment Exhibition opens tomorrow
The Bahrain Real Estate Investment Exhibition 2020 launches the third edition tomorrow under the patronage of Shaikh Salman bin Abdulla Al Khalifa, Chairman of Real Estate Regulatory Authority President of Survey and Land Registration Bureau on Thursday, 13 February 2020 at the Galleria area of Bahrain City Centre Mall. The exhibition will run over three consecutive days from 13 to 15 February 2020 during the mall timings, and it is expected to attract over 20,000 visitors.
Aseel Al Mohandes, Exhibition Chairman and Founder of Expressions PR and Events, the event organiser, said: "The real estate community in Bahrain celebrates the opening of the third edition of this unique property exhibition that gathers elite sponsors and exhibitors of property developers, managers and brokers." Ms Al Mohandes added: "The innovative concept of BREIX20 focuses on the housing and property investment opportunities offered at the Bahraini local market.
The exhibition also emphasises the offerings of readily available and licensed properties all at the convenience of a shopping mall which guarantees for visitors easy access to a wide array of quality projects in one place." The exhibition is also organised in strategic partnership with Tamkeen and the support of the Real Estate Regulatory Authority and the Survey and Land Registration Bureau. Moreover, key property developers are sponsoring the event starting with Diyar Al Muharraq and Eagle Hills Diyar as Prime Sponsors, and Naseej as the Signature sponsor. There will be 12 exhibiting companies ranging between property developers, brokers and service providers. The exhibition promotes a culture of property investment, and aim to attract and facilitate GCC property investments in the Bahraini market; showcase existing and future properties at competitive prices; create a periodic event where real estate investors and professionals can meet and interact.