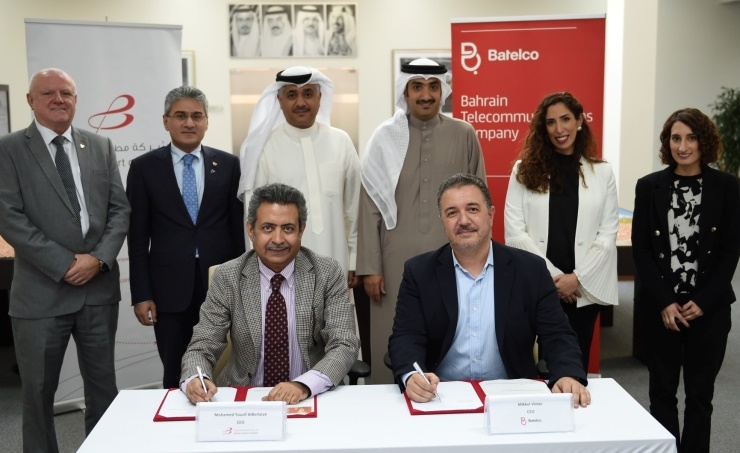 BAC and Batelco sign agreement for new terminal
Batelco will operate a retail outlet at Bahrain International Airport's (BIA) new Passenger Terminal Building, BIA's operator and managing body Bahrain Airport Company (BAC) announced.
Batelco will offer international visitors a range of products and services to keep them connected in the Kingdom.
BAC CEO, Mohamed Yousif Al Binfalah signed the five-year concession agreement alongside Batelco's Enterprise General Manager, Abderrahmane Mounir, in the presence of the Minister of Transportation & Telecommunications and BAC Chairman, Kamal bin Ahmed Mohammed and Batelco Chairman Shaikh Abdulla bin Khalifa Al Khalifa.
"At BAC, we understand how important it is for international visitors to stay connected to their work and loved ones while away from home," Al Binfalah said.
"By partnering with Batelco at the new terminal, we aim to ensure this process is as quick and convenient as possible. We look forward to working with Batelco and ensuring that visitors enjoy a hassle-free airport experience replete with comfort, connections, and character."
"Batelco is delighted to enter into this agreement with BAC to deliver our retail services at the new terminal and is ready to serve airport tenants and passengers around the clock, 7 days a week," Mounir said.
"We look forward to supporting the efforts of BAC in providing high- quality services to upgrade all aspects of the travel experience in the new facility. Additionally, Batelco is proud to provide high-speed Wi-Fi connectivity and superior quality services for all visitors to the airport."
Alongside Batelco, Zain Bahrain and STC will also operate retail outlets and offer their services at the new terminal, ensuring broader and faster mobile coverage for travelers and tenants.