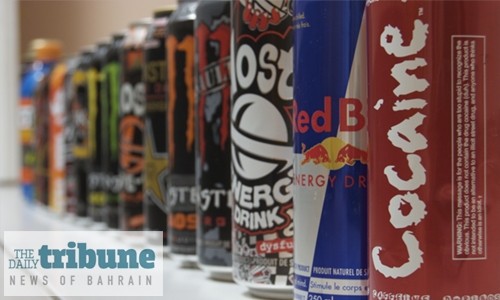 House rejects plan to stop sale of energy drinks to under 18
Plan to restrict sale of energy drinks to youngsters under 18 years old has been rejected by the Parliament.
The rejected proposal called for imposing a fine as high as BD2,000 on shops that sell energy drinks to youngsters under 18 years.
The proposal, which was intended to improve the health of the youth of the country came under intense debate in the parliament yesterday. However, the Parliamentary Services Committee recommended that the council reject the proposal as there are regulations already in place.
"There is no need for a law; there is the Gulf technical regulations that we follow and a special law is not required in this case." The proposal was earlier approved by the Shura Council. The council approved fines ranging from BD100 to BD2,000 for non-compliance with the proposed law.
It also instructed sellers of energy drinks to put up a clear sign that those under 18 cannot buy energy drinks. The proposal also included article that prohibited manufacture, import or trade energy drinks products that are not compatible with the regulations. The council stated that due to the unhealthy nature of energy drinks, it aims to reduce its consumption in the country.
The move comes in light of research that excessive consumption of energy drinks can lead to severe health problems in children. Anxiety, insomnia, gastronomical upset, headaches, and hyperactivity are some of the side effects of high level of consumption of energy drinks.
More serious long-term effects such as diabetes and heart disease have also been associated with energy drink consumption, according to experts.