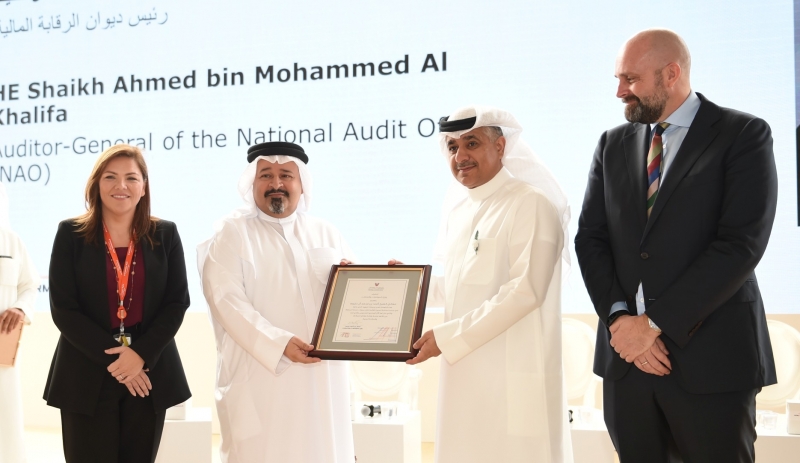 Khalifa Bin Salman Port celebrates a decade of contribution to Bahrain's economic development
Khalifa Bin Salman Port, Hidd, Bahrain. The Kingdom's only commercial port and one of the most efficient ports in the region, Khalifa Bin Salman Port (KBSP) is celebrating ten years of successful operations, as it continues to facilitate economic diversification in line with Bahrain's 2030 economic vision. Transforming Bahrain's maritime sector with increasing investments and transformations in port operations and logistical solutions, KBSP has been contributing significantly to boost the Kingdom's maritime trade business and
industrial sectors.
The port decade of achievements was marked today at a high-level event under the patronage of His Excellency Engineer Kamal bin Ahmed Mohammed, Minister of Transportation and Telecommunications, attended by senior executives from APM Terminals Bahrain and Global, the maritime business community and Government stakeholders, who celebrated the success of this public-private partnership. Over the past ten years, KBSP has witnessed stable growth across its various operations including container volumes which
have grown by 54%, RORO traffic by 27%, general and bulk cargo by 87%, and served over 10,000 vessels which includes 357 cruise vessel calls that have collectively brought 721,343 visitors to Bahrain. With a 123% increase in the total import TEUs and 117% in total export TEUs, the port's annual throughput in 2018 was 432,432 TEU, which is 54% higher than the throughput recorded in its first full year of operations. The port has also been a platform to invest and cultivate Bahrain's future ports, maritime and logistics workforce with 64% of the workforce being Bahraini nationals.