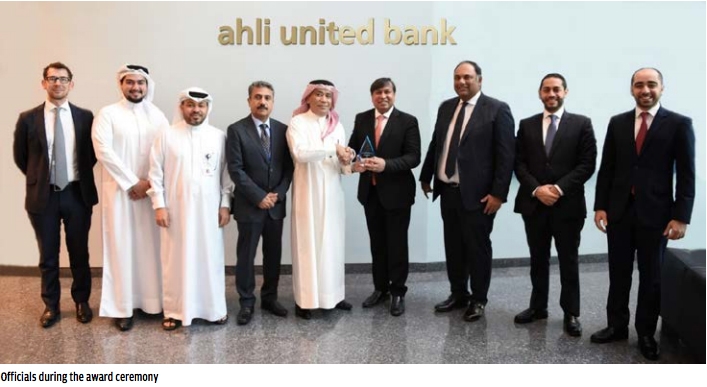 AUB gets Citi's STP Quality Award
Ahli United Bank has received Straight Through Processing (STP) Quality Award by Citi for the fourth consecutive year. The award recognises AUB's performance in executing international payments as well as funds transfers in the US dollar. This year AUB won the Citi award having achieved a most outstanding STP rate of 99.55 per cent.
Speaking on the occasion, Usman Ahmed, CEO of Citi Bahrain, said they expect the award to "encourage banks to perform better and in turn raise levels of customer satisfaction in this part of the world." Shafqat Anwar, Deputy Group CEO, Operations and Technology, AUB, said, "At AUB our primary focus has always been in attaining highest standards of customer service.
We ensure customer requirements are met proactively with speed and accuracy