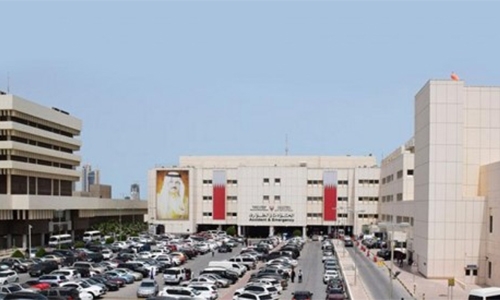 High-level team to visit SMC after 'germ claim'
A work team has been set up to probe alleged infections at the Salmaniya Medical Complex (SMC). Supreme Council for Health (SCH) President Lieutenant-General Dr Shaikh Mohammed bin Abdulla Al Khalifa has ordered the establishment of the panel.
His Royal Highness Prince Salman bin Hamad Al Khalifa Crown Prince, Deputy Supreme Commander and First Deputy Premier gave directives to draw up a plan to evaluate infection control procedures at Bahrain's largest public hospitals. National Health Regulatory Authority (NHRA) Chief Executive Officer Dr Mariam Al Jalahma said that the probe panel would visit SMC Hospital next week.
HRH the Crown Prince also gave directives to conduct a field study on the "reality of infections and measures undertaken to contain the prevalence of any type of bacteria associated with hospitals and assess their level and conformity with global ratios The team, which includes two leading international medical experts, also features specialists in the field of infection control, quality standards and laboratories.
Dr Al Jalahma said that a work-plan has been drawn-up for the probe panel in accordance with international standards for hospital assessment and relevant national regulations of the Supreme Council of Health (SCH).