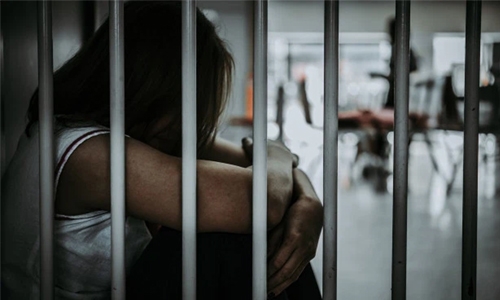 'Drunk European woman' gets three-year jail for biting cop
A European woman, who attacked and bit policewomen while under the influence of alcohol last year, was recently sentenced by the High Criminal Court to three years in jail. She will be deported upon completing the jail term. According to court files, the woman, who's in her forties, was found crying loudly on one of the roads in Juffair. When approached by a team of policewomen, she refused to co-operate with them, and "wasn't aware of her surroundings" as stated by the police.
The woman was later taken by the force to Nabih Saleh Police Station, where she escaped from the police patrol vehicle and tried to hide between the parked vehicles in the police station's parking yard. According to eyewitnesses testimonies, the defendant was "yelling and verbally assaulting" at everyone who were present. When the victim, a policewoman, approached the defendant, the latter physically assaulted the cop and bit her, the witnesses added.
On March 28, 2018, the defendant was interrogated by the Public Prosecution, which accused her of assaulting a public servant, the policewoman, because of performing her duties and causing injuries to her that prevented her from performing personal duties for more than 20 days, in addition to the insults and offending gestures she had committed.
The court inquired the Nationality, Passports and Residence Affairs about the woman, who was released on bail back then, and was informed that the woman isn't present in the Kingdom. The court sentenced her to three years imprisonment and deportation after she completes her sentence.