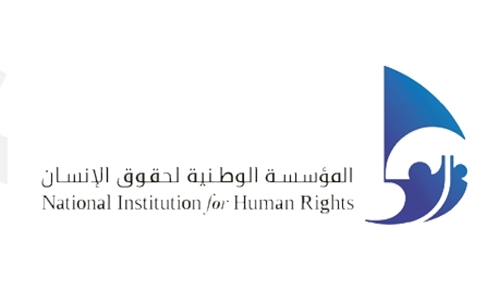 Co-operation with EU delegation discussed
The National Institution for Human Rights (NIHR) President Maria Khoury highlighted the NIHR's efforts to boost and promote human rights in Bahrain and boost national capabilities according to its jurisdictions through the strategic action plan within a comprehensive national vision.
This came as Khoury received the Riyadh-based deputy ambassador of the EU's delegation accredited to Bahrain Alexis Konstantopoulos, in presence of a number of the National Institution's commissioners. They discussed various issues including the NIHR's role and continuous communication with the relevant entities to verify facts and events in order to carry on the successful human rights strides in the Kingdom.
They reviewed the NIHRs' reports of its announced and unannounced visits to rehabilitation and reformation centres as well as detention facilities in addition to the positive outcome of Bahrain's application of the Alternative Penalty Law that boosts the protection of human rights. Konstantopoulos expressed the EU delegation's readiness to support the National Institution's efforts and its work in the field of human rights to accomplish its objectives.