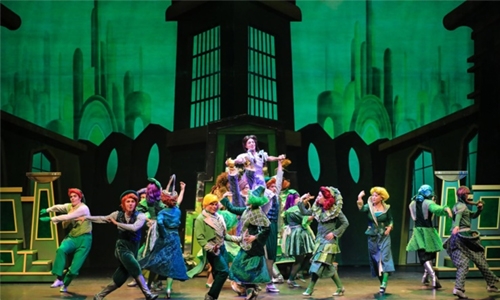 'The Wizard of Oz' takes fans by storm
The Bahrain Tourism and Exhibitions Authority (BTEA) hosted the first show of the popular Broadway Musical 'The Wizard of Oz' for the first time in the Kingdom.
The event took place in the Bahrain International Exhibition and Convention Centre and will run until the 17th of August 2019. The show is an adapted version of the all-time classic released by MGM back in 1939 and will include beloved songs from the Oscar winning movie score as well as favourite scenes from different characters including Dorothy, Toto and their friends the Cowardly Lion, Tin Man and Scarecrow.
The lavish production features breathtaking special effects, dazzling choreography and classic songs. The event is a part of BTEA's extensive series of events and activities that aims to attract visitors and tourists from Bahrain and the neighbouring GCC countries throughout the year and is hosted during a key peak season in Bahrain, Eid Al Adha and the summer break.
Hosting the enchanting Broadway musical comes in line with the BTEA's long term strategy to position Bahrain as a prominent destination for family tourism by attracting international events, providing all members of the family with a unique and unforgettable experience. The BTEA's long-term strategy 'Ours Yours' aims to further develop the Kingdom's tourism sector and strengthen its position on a regional and international level contributing directly towards Bahrain's economy and the 2030 Economic Vision.
Tickets for Wizard of Oz range from bronze priced at BD10, silver for BD20 and gold for BD30, whereas VIP tickets are sold at BD50. For more information or to purchase tickets, kindly visit www.woz.bh or the ticket booth at The Avenues - Bahrain.