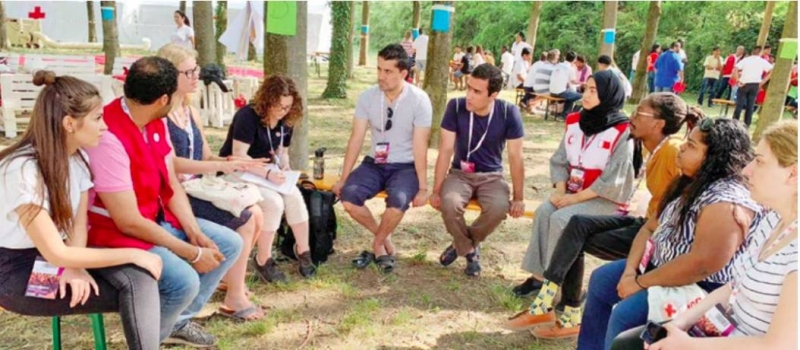 BRCS volunteers attend training camp in Italy
Bahrain Red Crescent Society (BRCS) has sent a number of its volunteers to participate in the "Youth Camp for Relief and Humanitarian Work", being held in the Italian city of Sulfino, along with more than 10,000 volunteers from 140 countries. The Bahraini Red Crescent volunteers met with the President of the International Federation of Red Cross and Red Crescent Societies, Francesco Rocca, who visited the camp and talked with everyone about the importance of relief and humanitarian work in providing assistance to needy people, victims, refugees and victims, especially in light of the increasing human suffering in conflicts, conflicts and natural disasters across the world.
The Bahrain Red Crescent volunteers participated in the discussion of the new 2030 strategy of the International Red Cross and Red Crescent Movement, where they presented their views on the development of this strategy from the perspective of young volunteers.
The Bahrain Red Crescent team was chosen to be part of the "Enamel" team, which walked the front of the march carrying the great flag of the Red Crescent and the Red Cross for 13km traveled by volunteers in about four hours on foot.