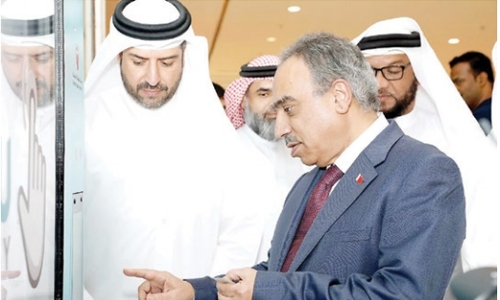 Garbage bag vending machines to be installed across the capital
Residents of Manama will soon be able to receive garbage bags from vending machines, it emerged. The Capital Municipality, in collaboration with the Ministry of Works, Municipal Affairs and Urban Planning, intends to install automated garbage bag vending machines to provide garbage bags for the residents of the governorate. The municipality aims to replicate the success of the Southern Municipality that installed similar machines earlier this year.
According to municipal sources, the machine will store and provide black garbage bags to the residents, who need them. The garbage bag vending machines project has been named 'Sahal', which translates to 'Easy' in English, the sources added. These vending machines are meant to be user friendly, only requiring the users' ID number and EWA account number to check the eligibility of the user, who is receiving the bag.
The project was first launched in the Southern Governorate in April. Furthermore, the Ministry of Works, Municipal Affairs and Urban Planning is considering launching the machines across all governorates. The ministry hopes to cover all important locations in Bahrain with such machines. The Director-General of the Capital Municipal Council, Shawqiya Humaidan stated that the municipality has conveyed to the garbage bag suppliers to incorporate new eco-friendly and biodegradable make up. This comes in accordance with the Ministerial Resolution No 11 of 2019 regarding the technical regulations for plastic products, which will enter into force from July 21, banning all single use plastics bags across the Kingdom.
A study conducted by the Supreme Council for Environment (SCE) revealed that the transition to eco-friendly and biodegradable garbage bags would not affect the plastic products manufacturing sector in the Kingdom. "The SCE has implemented measures to expand the number of recycling businesses by increasing the total number of recycling bins, thereby reducing plastic-waste that ends up in landfills," said Supreme Council for Environment Chief Executive Officer Dr Mohammed Bin Daina. He highlighted that 40 per cent of household waste is plastic, which can only be effectively reduced through prohibition and regulation.