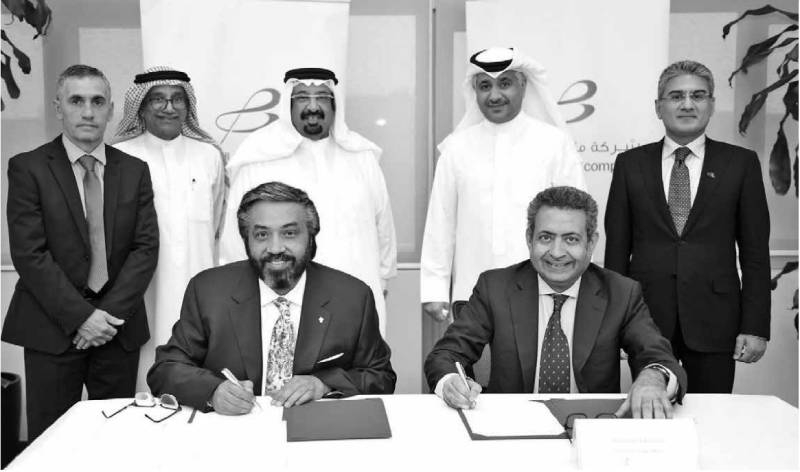 DHL Express extends BIA lease
Global logistics giant DHL Express yesterday extended its lease agreement with Bahrain International Airport (BIA), making Bahrain the company's Middle East and North Africa (MENA) regional hub for another 10 years. Bahrain Airport Company (BAC) Chief Executive Officer, Mohamed Yousif Al Binfalah, and DHL Express CEO for the Middle East and North Africa, Nour Suliman, signed the extension of the lease.
The signing was held in the presence of the Minister of Transportation and Telecommunications and BAC Chairman' Kamal Ahmed, DHL Express Bahrain Chairman' Shaikh Ahmed bin Ali Al Khalifa, DHL Express MENA Head of Operations, Bachi Spiga, DHL Express Bahrain HUB General Manager, Ali Aryan, and other officials from BAC and DHL. The renewal also means DHL will celebrate half a century in Bahrain in the coming decade.
Commenting on the deal, the Minister said the agreement reflects the company's continued confidence in Bahrain, which has served as the regional hub for its operations for 42 years. "The agreement reinforces the Kingdom's position as a leader in air transportation services and indicates the trust global companies have in the Kingdom. It enhances BIA's reputation as an important aviation hub and maintains our logistics connectivity with the rest of the world. This, in turn, will support the country's sustained economic growth following its Economic Vision 2030."
The deal will allow DHL to play a significant role in initiatives to turn logistics and air cargo into one of Bahrain's primary industries, in line with the objectives of the Higher Coordinating Committee chaired by His Royal Highness the Crown Prince, Deputy Supreme Commander and First Deputy Prime Minister Prince Salman bin Hamad Al Khalifa.