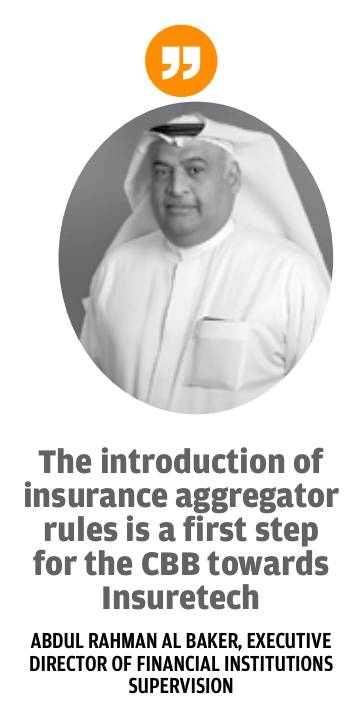 CBB issues draft rules on Insurance Aggregators
The Central Bank of Bahrain (CBB) yesterday announced issuing draft rules on "insurance aggregators". Insurance aggregators, according to the CBB statement, are intermediaries with an insurance broker's license who operate an online platform which provides price comparisons and facilitates the purchase of insurance policies from several insurance licensees.
"The introduction of insurance aggregator rules is a first step for the CBB towards "Insuretech", a technology-led transformation of the insurance sector which is rapidly gathering momentum globally, especially due to demands from millennials," Abdul Rahman Al Baker, Executive Director of Financial Institutions Supervision, said.
The CBB is one of few central banks to have introduced rules relating to insurance aggregators helping Bahrain to be a leading financial hub in the MENA region.