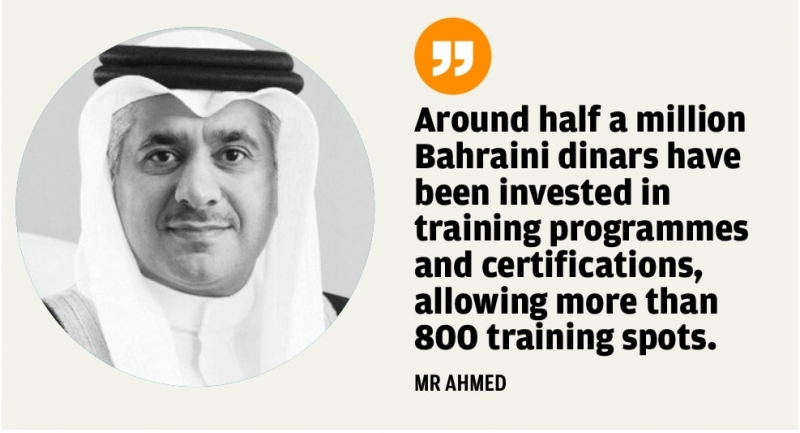 BAC plans '90 per cent Bahrainisation by 2021'
The Minister of Transportation and Telecommunications and Bahrain Airport Company (BAC) Chairman, Kamal Ahmed, has revealed plans to increase BAC's Bahrainisation rate to more than 90 percent by 2021.
The BAC has put in place further training and development plans at the beginning of this year to steadily increase the number of Bahrainis within its ranks until the company reaches this target, it is learned. The recruitment of Bahraini professionals and their training and development have been essential parts of BAC's growth strategy since 2010, allowing it to achieve an impressive 80 percent Bahrainisation rate to date.
The minister said: "Undertaken in cooperation with the Ministry of Transportation and Telecommunications (MTT), the Airport Modernisation Programme is a massive construction and technical challenge for BAC, especially while having to operate the existing airport at the same time.
"Implementing the new Passenger Terminal Building's advanced technologies, including its state-of-the-art IT and baggage handling systems, requires expertise not presently available in the local market.
"As such, we have enlisted the help of specialists with advanced skill-sets to temporarily fill the required positions for the duration of the rollout, which is expected to be completed in 2020. "A strategic plan has been put in place to prepare Bahrainis for these specialized roles and provide them with the skills and knowledge they need to eventually take them over."