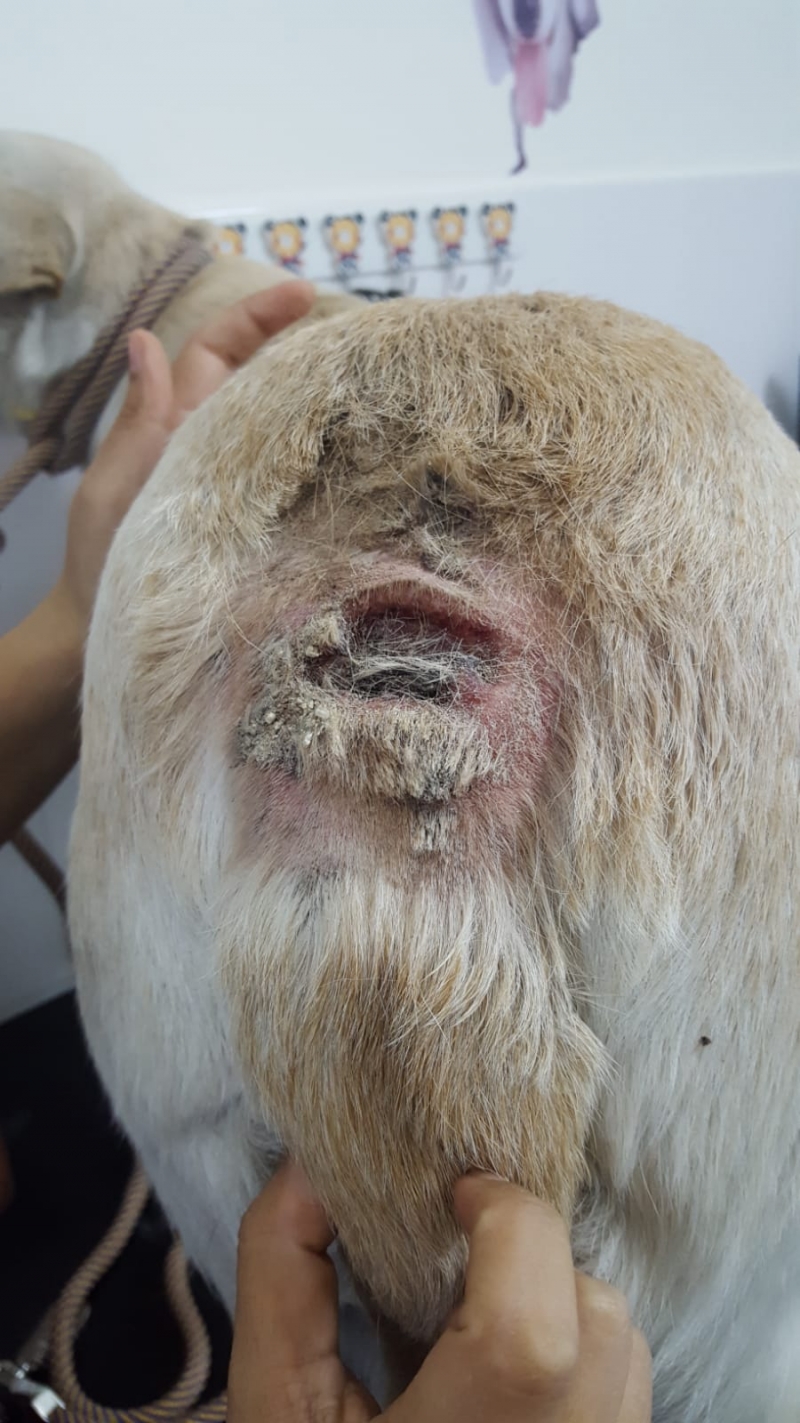 Psychos finding a hobby 'in cutting off dogs' tails'
Cutting off dogs' tails has become a game to some psychopaths on the island who believe animal abuse
is a fun past-time activity. Various accounts have emerged of people cutting dog tails as a sport. According to reports, both expatriates and locals have been involved in such activities. Founder of Bahrain Strays Fathiya Al Bastaki told Tribune that she received many reports of such incidents, where people either cut off the dogs' tails or attempted the cruel sport.
The most recent incident was on Friday of a man, who unsuccessfully tried to cut off a dog's tail. "Yesterday, a member informed me about how someone tried but failed to cut the tail as it was a big dog," Ms Al Bastaki said. A week ago a similar incident took place.
"Another incident happened eight days ago which involved a group of expat men trying to cut a dog's tail.
"These kinds of incidents always happen in Bahrain," she said. She highlighted another issue, which was negligence from the part of kids leading to animal suffering. "I was recently alerted about a dog, which had a metal wire around its neck and was suffocating. I did some investigation and found that many a time kids wrap a wire around the dogs' neck and imitate how people walk their dogs on a leash and these kids do it to these puppies with metal wires.
"Kids being careless, do not remove the wire later on and what happens is that as these puppies get older the wire gets tighter until it becomes a medical emergency.