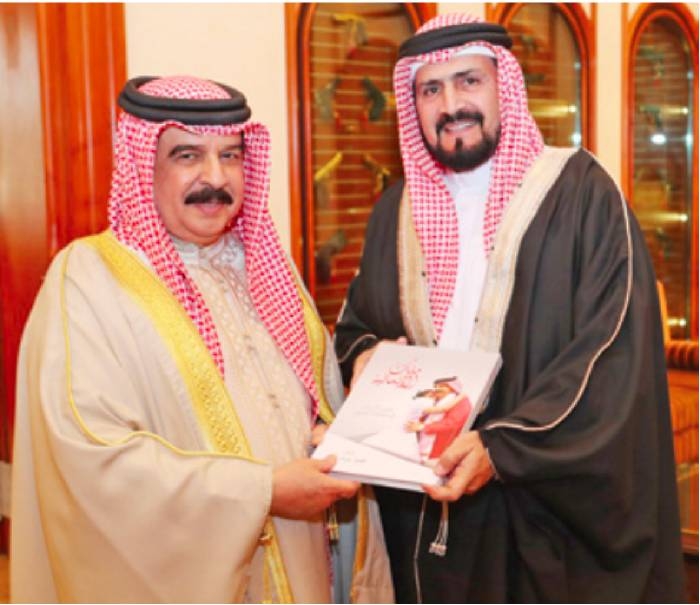 The King of Humanity: How His Majesty ushered in Bahrain's New Age
Just last week, it was my privilege and honour to meet our beloved King, His Majesty King Hamad bin Isa Al Khalifa and present to him my book which deals with the human rights in the Kingdom Bahrain under his wise leadership and His Majesty's vision which shapes Bahrain's legacy in this area of human endeavour.
His Majesty came to the throne in March 1999 at the edge of the new millennium. It was a time of change and ferment as a whole new generation of citizens clamoured to be heard and sought to contribute to the growth of Bahrain. At such a juncture in the growth of Bahrain as a modern nation, it needed a leader with vision and confidence like His Majesty to boldly chart a new path and welcome citizens to be a part of the power structure of the Kingdom.
By calling for citizens to express their views in the National Action Charter that mapped the future course for democratic governance within the monarchy-led rule in Bahrain, His Majesty led the first vital step in listening to the people and incorporating the values and the vision of the citizens into Bahrain's future growth.
The reinstatement of parliamentary governance in Bahrain and subsequent democratic milestones is now well-known. When a leader is charged with ruling his Kingdom and guiding his people, he has to manage a fine balance between giving everybody a voice, listening to the wisest words and ensuring that the destructive forces are contained.
This is the true test of leadership. By setting the benchmark for these acts of leadership so high, our King His Majesty King Hamad has proved that he is truly a King of Humanity. His actions are shaped by his concern for the people of Bahrain and the future of the Kingdom.