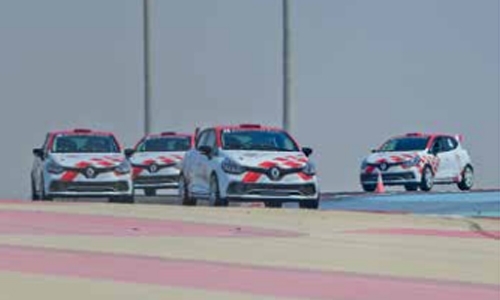 BIC set to host sensational Saturday of on-track thrills
Bahrain International Circuit (BIC) is set to host a packed programme of exhilarating track activities tomorrow for motorsport fans of all kinds to enjoy at the world-renowned Sakhir facility. "The Home of Motorsport in the Middle East" has lined up its most popular offerings the entire day, starting from early in the morning and continuing until late at night. These include the Ultimate Track Experience, Open Track Night and Jaguar Experience.
From 8am to 4pm, fans will be able to choose from a series of drives and passenger rides that fall under the umbrella of the Ultimate Track Experience and enjoy the thrills around BIC's 2.55-kilometre Inner Track. Then, from 4pm to 11pm, speed lovers will have a chance to drive their very own cars or ride their motorbikes along BIC's 5.412km Grand Prix Track in Open Track Night, during which the hugely exciting Jaguar Experience can also be enjoyed.
The Ultimate Track Experience activities include drives in a Clio Cup sports car and in a Radical SR1 prototype, as well as passenger rides in a Clio Cup and an ultra-quick Radical SR3.