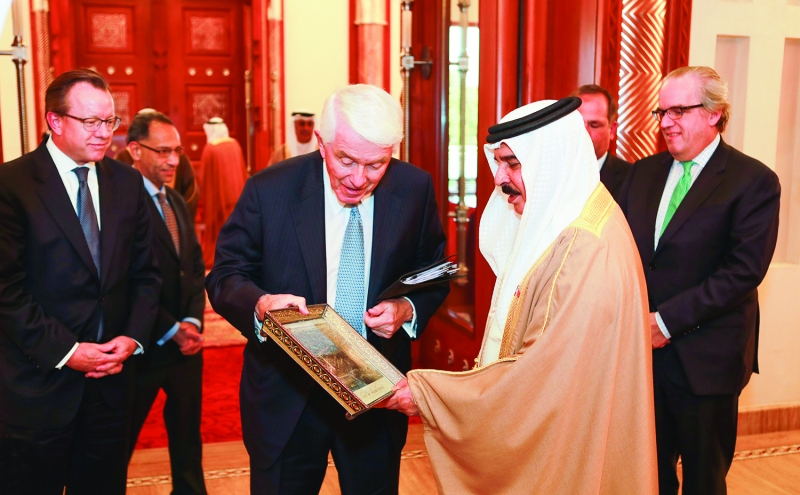 Strong US relations stressed
His Majesty King Hamad bin Isa Al Khalifa yesterday received, at Al Safriya Palace, US Chamber of Commerce President and Chief Executive Officer Thomas J Donohue, currently on the visit to Bahrain.
HM the King welcomed Donohue and the accompanying delegation and reviewed solid historic relations binding the Kingdom of Bahrain and the United States of America. He stressed the importance of exchanging such visits between state officials to further bolster joint cooperation in all fields, affirming keenness on strengthening bilateral ties.
HM the King hailed solid economic partnership between the two countries, driven by the Free Trade Agreement (FTA), which doubled the volume of trade exchanges and supported US business activities in the region.