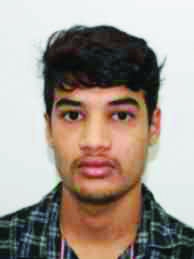 One more expat ends life, this time a teenager
Taking the expatriate community by shock again, a 19-year-old man committed suicide by hanging himself at his apartment room in Gudaibiya. Sources said the deceased Sai Tej Modalavalasa, an Indian national, was suffering from mental depression caused by financial difficulties.
"He was living with his aunt and other relatives." Sai, who would have turned 20 next month, came to Bahrain a few months ago with the help of his aunt who works as a housemaid in Riffa.
"He came to Bahrain two months ago to look for a job and two weeks ago he found a job at a supermarket. Despite getting a job he was depressed but it is not clear as to why he was depressed or why he chose to commit suicide," a source close to the family told Tribune.