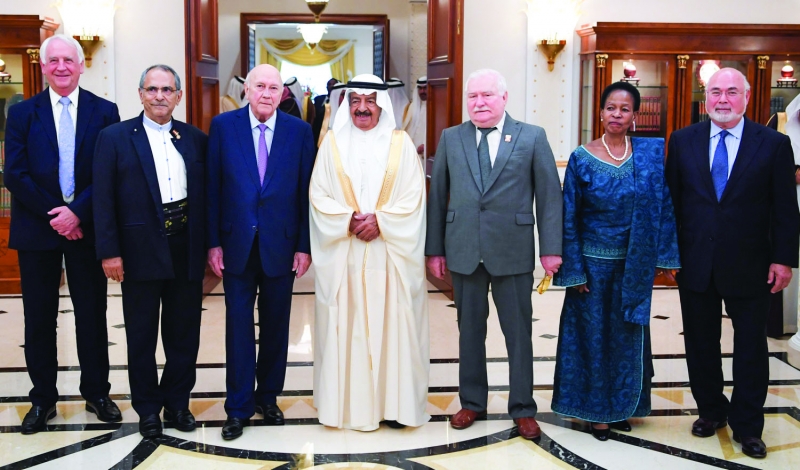 Befitting welcome to doves of peace
While meeting former Nobel Prize laureates, His Royal Highness Prime Minister Prince Khalifa bin Salman Al Khalifa welcomed the "men of peace", calling on them to be informed about the progress boom and the atmosphere of freedom the Kingdom is witnessing within the state of law and institutions.
The Prime Minister asserted that the world is going through difficult times because of tensions and wars from whose negative repercussions humanity has suffered a lot, which makes it more urgent than ever to back efforts aimed at preserving peace, security, and stability in the region and the world.
HRH Premier called for the need to create opportunities that stimulate and strengthen the pillars of peace, noting that the region has gone through bitter experiences of instability, and succeeded in overcoming them thanks to the wisdom of the leaders of the Gulf Cooperation Council (GCC).
Meanwhile, members of the delegation lauded the landmark achievements attained by the government, under the leadership of HRH the Prime Minister, and entitled Bahrain to be a modern and developed state and a role model to be emulated. HRH Premier made the statements while receiving a high-level delegation, including three former presidents and Nobel Peace Prize laureates, who had played major roles in establishing peace and stability during the critical phases that their home countries had gone through.