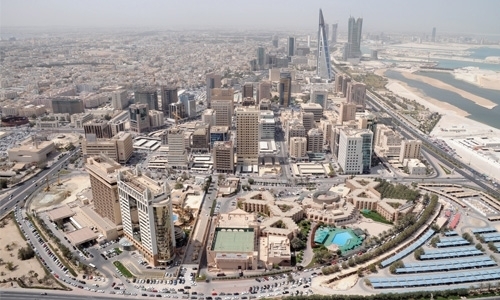 Pakistan family struggling for legal stay in Bahrain
Manama : The descendants of the head of a Pakistani family who passed away on Tuesday after a long struggle for legal stay in the country are in a catch-22 situation. They neither have the documents to go back to Pakistan nor to stay legal in the Kingdom.
Hafeez Khan, the man who struggled for legal stay in the Kingdom since 2013, succumbed to cancer and his body was repatriated to Pakistan.
"The family had been struggling for a long time to stay legally in the country. They had approached the Pakistan Embassy several times for help as the father had served the embassy for more than 35 years, but they just kept stalling his request," said a man close to the family.
"The family had been going to the Embassy for help since the time the departed man was in coma. Also, the family was pressurized from all sides and they are clueless as to what to do now as the head of the family is no more. They family is helpless to stay in the Kingdom and lead a better life," the source said.
"All the family now asking is a guarantee to stay legal so that they can be relieved as they have no clue what will happen to them as their sole breadwinner has passed away," the source added.
"It is very unfortunate to hear a situation like this as the person has served the Pakistan embassy to Bahrain for so many years. We will make sure to work alongside the embassy to ease the problems of the family and do all we can to solve the matter," said General Secretary of the Bahrain Human Rights Watch Society. The embassy officials will do what ever they can to support and help the family, said Murad Wazir, the HOC of the Pakistan Embassy.