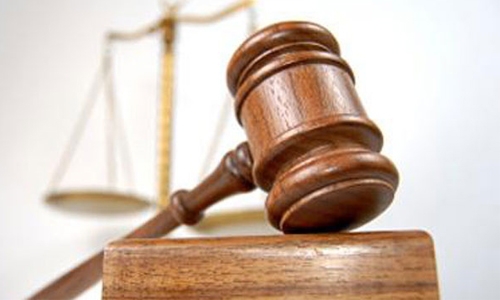 Lawyer arrested for inciting hatred
Manama : A lawyer, who said he will sue the Bahraini government over its recent measures against Qatar, has been arrested.
The suspect made hostile statements against the Kingdom in an interview with a Qatari journal and through his channels on social media.
The Anti-Cybercrime Directorate in Interior Ministry announced on Tuesday that the man was arrested for "posting contents that amounted to inciting hatred against the Bahrain government and for other violations punishable under the law".
He alleged in an interview with a Qatari newspaper that he would sue the Bahraini government to end the "blockade" on Qatar and that "the case will be against the Cabinet and Interior and Foreign Affairs Ministries".
Head of the Terror Crimes Prosecution Advocate General Ahmed Al Hammadi, said in a statement issued yesterday that the Public Prosecution had received a report by the Anti-Cybercrime Directorate indicating that an individual had posted comments on social media networks that criticised the decision taken by Bahrain and other countries regarding the State of Qatar.
Al Hammadi confirmed in his statement that the man is being prosecuted for his posts on social media.
"The posts undermined the Kingdom's standing and respect. It also undermined the real reasons on which the stance of the Bahrain vis-à-vis the policies of the State of Qatar was based. The Qatari policies and practices, because of which the sovereign decisions taken by the Kingdom were taken, contravened the principles of the International Law and the fundamentals of the relations between the Gulf Cooperation Council countries," the Advocate General explained in his statement.