GFBTU slams salary delays
Manama : The General Federation of Bahrain Trade Unions (GFBTU), one of the top labour unions in the Kingdom, yesterday strongly criticised the construction company for not complying with the Cabinet directives to settle pending salaries without delay.
GFBTU said that the authorities should have forced the company to find a solution months ago when the issue first surfaced.
"The workers have been made to suffer too long," said Hasan Alhalwachi, the General Secretary of GFBTU.
"Despite clear directives by Prime Minister HRH Prince Khalifa bin Salman Al Khalifa, in the last meeting of the Cabinet, to pay the wages of the workers, we still, unfortunately, see them remain unpaid," he said
Reminding about the need to remain sensitive towards the feeling of others during the Holy Month of Ramadan, Alhalwachi said, "When you starve for few hours, don't forget that there are people out there, who have been starving for more than six months."
Failing to find a solution, protesting workers also organised public rallies on two occasions, with the latest being on Wednesday.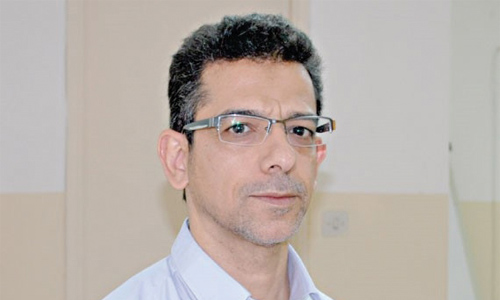 "Despite the hot summer, workers took to the streets to send a strong message that they are losing their patience. Moreover, we should be aware that this will not reflect well at the International Labour Conference taking place in Geneva," he warned.
He further reminded that the issue is not simply about the protesting workers alone, but also about thousands of their family members, who are waiting abroad patiently for remittances.
Close to hundred workers marched on the Estiqlal Highway in Sanad on Wednesday morning. According to sources, "They have become penniless and are unable to purchase food or to send money back to their family."
The employees from the same company protested in March over the same issue. At that time, Ministry of Labour & Social forced the company to make part payments. However, many are yet to receive salaries for up to 5 months. A ministry official told DT News on Wednesday that the issue is likely to be solved next week.