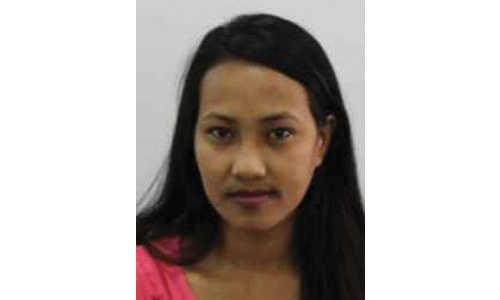 Woman runs into trouble as sponsor retains passport
Manama : An expatriate woman, whose passport is seized by a sponsor who demands a pay-off, revealed that she will have to wait until November to learn her fate.
The case of Jeny Agbulig, an expatriate from the Philippines, has been transferred to the High Court and hearing will only take place in November.
This according to Jeny is pushing her into deep trouble, as "I am helpless financially with my passport stuck and I am unable to find a new sponsor."
Jeny Agbulig, an expatriate from the Philippines, revealed that her embarrassing ordeal started months ago with the sponsor cancelling her visa without giving prior notice.
Worked as a staff cleaner and a caterer assistant for a private firm, Transport Offshore Reclamation Contracts, Jenny could go for an early solution by approaching the urgent court by paying a fee, rather than waiting until November, according to LMRA officials.
Jeny, however, said she would wait, as she is "unable to pay the fee of the urgent court." The case has been transferred to the high court and the hearing will only take place on 1 November 2017.
When contacted, an official from the Philippines Embassy told DT News, "We are trying our best to help Jeny, but there is a procedure we need to follow to get her passport back."
"So until the court's decision all we could do is remaining patient."
The owner of the firm, Sayed Saleh Mohsen, however, refused to comment when approached by DT News.