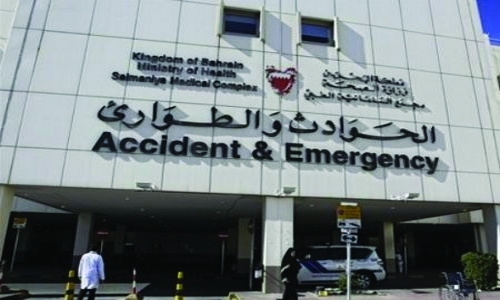 Plans on anvil to hike health service charges
Manama : Expats in the Kingdom may soon have to pay an extra BD4 for receiving healthcare services at public hospitals and health centres.
This means, healthcare service fees at government institutions will become BD7, if the new decision is implemented. Currently it is BD3.
Moreover, pharmacies at these institutions will not supply medications to non-Bahraini patients, who will have to purchase them from private pharmacies.
This was mentioned in a letter sent recently to Health Minister Faeqa bint Saeed Al Saleh by the Ministerial Committee for Financial Affairs and Rationalising Expenditures.
The letter said that "medical and dental consultancy charges should be increased to BD7," a spokesperson from the ministry confirmed, adding that it was referred to the concerned committee.
"Medicines should not be supplied to non-Bahrainis at public health centres and they should bear the expense of their medications," the letter added.
It also highlighted that "the cost of the medical services provided to non-Bahrainis should be equal to the amounts spent to provide these services."