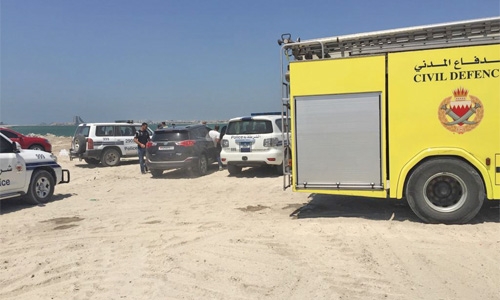 Two women found dead in the Capital
Manama : Two Asian women were found dead in different places of the Capital yesterday. The first body was found near Al Fateh Corniche in Juffair in the morning. According to sources, construction workers found the body near the beach. They informed the police.
Interior Ministry confirmed the incident by tweeting, "A body of an Asian woman was found near Juffair beach. The concerned authorities are taking the necessary steps."
The second body of a 39-year-old woman was found inside an apartment a few kilometres away in the Gudaibiya area.
The ministry said the woman's death was due to natural causes. But it did not reveal any further information.
However, sources informed that the woman was a Filipino national. But this information couldn't be verified with the concerned authorities.
As reported earlier this year, a body of an Asian man was found decomposed near the shores of Mina Salman Port in the Capital Governorate. The deceased was later identified as an Indian national.