Turning passion into reality
Manama : They say creativity knows no boundaries, no limit to its endurance, or no fading of its hope. It, like love, outlasts anything. In fact, it is also the one thing that remains when all else has fallen.
And there will be none other than Reem Al Aradi to explain this well. She with her life simply proves us that what matters most in life is firmness of purpose.
For a career, she has chosen the job of Curriculum Specialist in the Ministry of Education. However, the stunningly realistic images flowing out through her fingertips tell us a different story.
Going further, one might even wonder how she is doing all this without even receiving any kind of formal training or guidance.
Then just know that this is what happens when someone decides to pursue her passion with determination. Supporting Reem in her pursuit is her father, right from her childhood. DT News got a chance to meet this vibrant self-taught realistic painter and know her life a bit.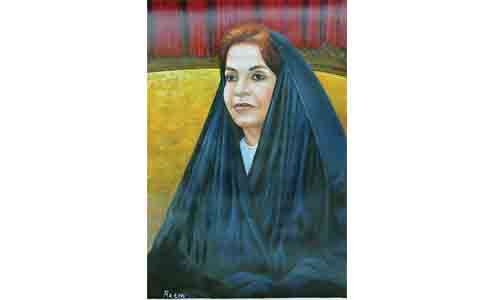 Initial Days
I recall, when I was at Grade V, I tried to paint with charcoal. It was my father who then asked me to learn painting. He bought me chart papers and charcoals to practise. I have always been skilful in painting and had my own knowledge in themes, says Reem.
During my school days, I maintained a strict routine that I get enough time to practise painting. Backed by my parents' encouragement, I began creating art. I started with finger paints and gradually moved on to other forms. I spent hours for research and self-study. My father often gives me blank canvas and paints and the creative freedom to paint whatever comes to my mind.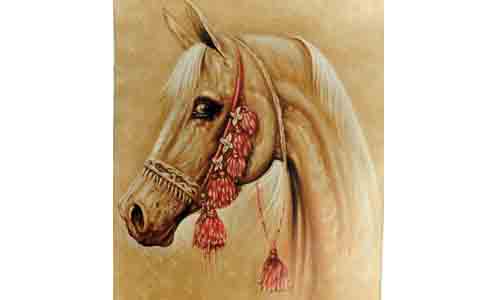 Theme and style
Reem Al Aradi, even with her busy schedules tries to maintain her passion for painting. Most of her paintings reflect varied gamuts and expressions of humans. Thought her skill lies in portraits, Reem strictly adhere to trying landscapes and beauty of Bahrain.
"Though a self-taught artist, I admit that learning in a professional way helps an artist to explore technicalities. My paintings are derived from my own thoughts. I may get inspired even by a line of a poem. I use all modern tools for my artwork, but what makes me happy is using my bare hands to give shadows while I do portraits with charcoal."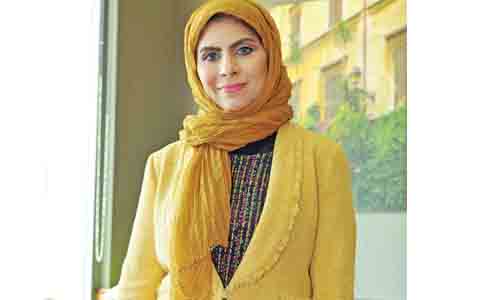 Future plans
Reem is currently working on a book to display all her works and techniques.
She is also planning an exhibition to display the developments achieved by His Majesty King Hamad bin Isa Al Khalifa for Bahrain.
She has also plans to exhibit her paintings at famous places in Bahrain. She feels that the world is always nostalgic, intimate and honest. It has to be preserved in the minds of the people.