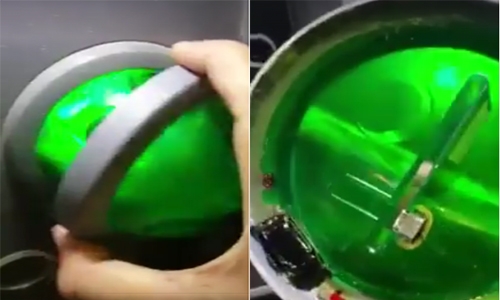 ATM 'skimmer' device spotted
Manama : A Bahrain resident recently claimed to have found a "skimmer" device in an ATM machine in Juffair. The video captured by the man has gone viral on social media.
According to the video, an ATM machine near Al Jazeera Supermarket, Juffair was fitted with a device designed to steal card data.
The ATM in the video belonged to a local bank. Apparently a small device called a skimmer was fitted to the card slot of the machine.
The skimmer device captures the victim's card information; so every person who use the machine becomes a victim.
"I saw these marks there and I took the device off and you can clearly see that this is a skimming device, which can steal your card information. This is serious, I never expected to see this here," the man was heard saying in the video.
He said that he was able to quickly spot the skimmer as he recently watched a video about skimming scam.
The concerned bank and the Central Bank of Bahrain were not immediately available for comment.