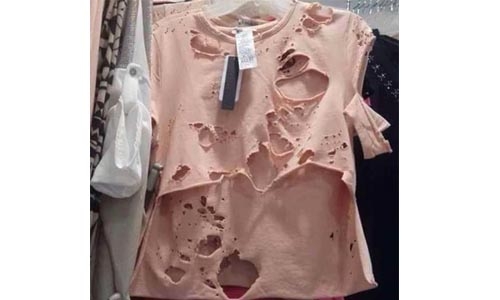 Saudis urge ban on 'torn' clothes
Riyadh : Saudis want authorities to ban the sale of torn clothes, which they say have become a widespread fashion in the Gulf Kingdom despite its indecent appearance.
"This is an alien phenomenon yet it has become popular in the Kingdom…I wonder how authorities allow the import and sale of such indecent clothes," Majid Al Harbi said, quoted by the Arabic language daily Sabq.
"This is a very bad style that does not suit the conservative Saudi society…it violates religion, culture and prevailing tradition…authorities must ban such clothes…we also call on parents not to allow their children to wear them," Saleh Al Harthi said.
The paper quoted Mohammed Al Shahri, director of the textiles and clothes committee at the Jeddah chamber of commerce and industry, as saying the ministry of commerce and industry must intervene to stop the sale of such items.
"Unfortunately, there has been no action whatsoever from authorities regarding these obscene items…the problem is that such clothes have been popular and they call them a modern fashion although they have nothing to do with fashion," he said.
He urged the Ministry to confiscate all such clothes and to fine any shop involved in the import, sale or marketing of these items.