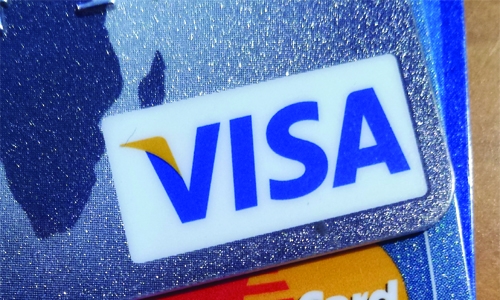 Visa, CrediMax, LuLu Group in deal
Manama : Visa Inc., a global payments technology company, CrediMax and LuLu Group are partnering on a country-wide initiative to bring exclusive benefits and offers to Visa cardholders in Bahrain in the Holy Month of Ramadan.
The campaign will run throughout Ramadan across all LuLu Group outlets in Bahrain and will offer Visa cardholders rewards and exclusive prizes throughout the month. As part of the initiative, Visa cardholders spending 10 Bahraini dinars or above will be entered into weekly draws with the chance to win grand prizes including televisions, smart phones and tablets.
Mohanish Agni, Head of Merchant Sales and Solutions, MENA, Visa, said: "We are delighted to partner with CrediMax and LuLu Group to bring value to our cardholders during what is traditionally a busy shopping period in Bahrain. The campaign is designed to facilitate convenience, speed and security during the check-out process, giving our customers an edge when they pay with their Visa credit, debit or prepaid cards."
In recent years, Bahrain has been among the top countries in the Middle East region to witness a strong growth in consumer spending, both in online and in-store shopping, with younger consumers primarily driving these changes. Consumer expenditure per household in Bahrain has increased about 33 per cent since 2009, reaching more than US$72,000 in 2014, according to Euromonitor International .
"For every BD10 usage the cardholder will be eligible for instant prizes as well as entering the weekly grand prize raffle draw," said CrediMax Head of Merchant Services & Sales, Amira Ismail.
Juzer Rupawala, Regional Director - Lulu Hypermarket, said: "We are seeing that card payments are the preferred mode of transaction across all retail outlets - especially during a busy season like Ramadan and Eid. We have clearly seen the way Bahraini customers have embraced card payments over cash in recent time and we are confident that our loyal customers will be delighted that we have acknowledged their payment preferences through this exciting new promotion."