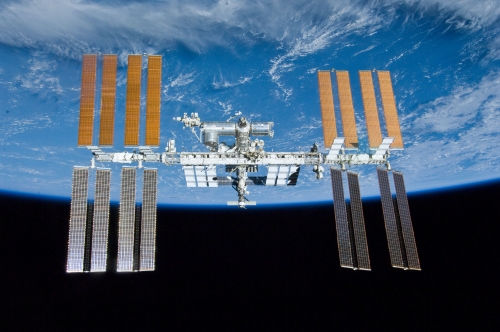 Airbus partners with Voyager Space to build ISS replacement
AFP | Paris
The Daily Tribune – www.newsofbahrain.com
Airbus and US space exploration firm Voyager Space announced yesterday a joint venture to develop Starlab, a commercial alternative to replace the International Space Station (ISS) by the end of the decade.
The US-led venture with footing in Germany, where a number of Airbus Defence and Space sites are located, will "reliably meet the known demand from global space agencies while opening new opportunities for commercial users," Matthew Kuta, president of Voyager Space, said in a statement.
In replacing the ISS, NASA plans to purchase services rather than manage programmes itself, as it already does with sending astronauts into space. Voyager won a $160 million contract from NASA at the end of 2021 to develop Starlab.
NASA has also awarded $130 million to Blue Origin, founded by Jeff Bezos, and $126 million to the giant Northrop Grumman to develop their own space station projects. US-firm Axiom Space is also developing a station with support from NASA and the Franco- Italian firm Thales Alenia Space.
Starlab's inclusion of Airbus, which began providing technical support in January, will allow Voyager Space to offer services to the European Space Agency (ESA), receive its astro[1]nauts and provide industrial returns to Europe.
"We feel we are the representative or maybe the spearhead of Europe in this. And of course we're doing this also to pull ESA and member states along," Michael Schoellhorn, president of Airbus Defence and Space, told journalists during a conference call.
The European group can draw on its expertise in developing automatic transfer vehicles (ATV) and the European Service Modules designed for the US lunar mission Artemis, he said. Neither Schoellhorn nor Voyager Space CEO Dylan Taylor would specify their exact stake in the project.