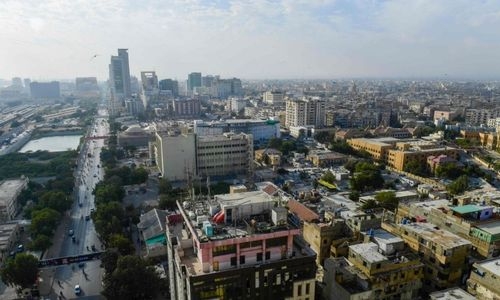 Pakistan to impose new taxes worth Rs200 billion to comply with IMF conditions
Agencies | Islamabad
The Daily Tribune – www.newsofbahrain.com
Pakistan has prepared two draft ordinances to impose Rs200 billion in new taxes, days after it accepted International Monetary Fund's (IMF) demands to resume a stalled loan programme, an official said on Saturday, reported local media.
The drafts are a bid to overcome the worst economic crisis in the country after Pakistan accepted IMF demands.
The two draft ordinances prepared for Rs100 billion each in taxes and flood levies. Pakistan is also considering discontinuing power subsidies, imposing sales tax on raw materials for exports, as well as, hikes in power, and gas tariffs are also on the agenda, reported Dawn.
The IMF team is expected to reach Islamabad on January 31 for talks after Prime Minister Shahbaz Sharif gave assurance for implementing these policy measures, which were delayed for almost four months for political reasons as they could have fuelled already-high inflation.
"We have prepared both ordinances," a tax official told Dawn, adding that there would be an increase in withholding tax rates and regulatory duty on luxury items. Besides, the massive devaluation of the rupee in the outgoing week is also expected to generate additional revenue for the Federal Board of Revenue (FBR).
The flood levy, to be collected by the FBR at the import stage, will be used to bridge a shortfall in the petroleum development levy (PDL), reported Dawn.
The IMF has estimated a shortfall of Rs300 billion under the PDL and asked the finance ministry to increase this levy to Rs50 per litre on petrol and diesel from Rs35 at present.
This decision was expected in the next review of petroleum prices on January 31, the source said, which could result in Rs20 to Rs40 per-litre hike in petroleum prices, reported Dawn.
The government had to accept IMF conditions after the lender refused to budge, however, the damage has been done, with foreign exchange reserves falling to a multi-year low of $3.68 billion, barely enough to cover three weeks of imports, reported Dawn.