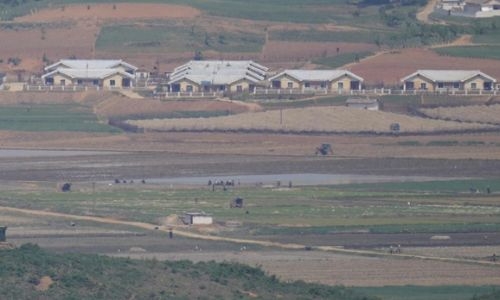 North Korea confirms first COVID outbreak, Kim orders lockdown
Agencies | Pyongyang
The Daily Tribune – www.newsofbahrain.com
North Korea imposed a nationwide lockdown Thursday to control its first acknowledged COVID-19 outbreak after holding for more than two years to a widely doubted claim of a perfect record keeping out the virus that has spread to nearly every place in the world.
The size of the outbreak wasn't immediately known, but it could have serious consequences because the country has a poor health care system and its 26 million people are believed to be mostly unvaccinated. Some experts say the North, by its rare admission of an outbreak, may be seeking outside aid.
The official Korean Central News Agency said tests of samples collected Sunday from an unspecified number of people with fevers in the capital, Pyongyang, confirmed they were infected with the omicron variant, The Associated Press (AP) reported.
In response, leader Kim Jong Un during a ruling party Politburo meeting called for a thorough lockdown of cities and counties and said workplaces should be isolated by units to block the virus from spreading, KCNA said.
He urged health workers to step up disinfection efforts at workplaces and homes and mobilize reserve medical supplies. Kim said it was crucial to stabilize transmissions and eliminate the infection source as fast as possible, while also easing the inconveniences to the public caused by the virus controls. Kim insisted that the country will surely overcome what he described as an unexpected outbreak because its government and people are "united as one."
North Korea, which continues to employ one of the world's most restrictive border controls, didn't provide further details about its lockdown.