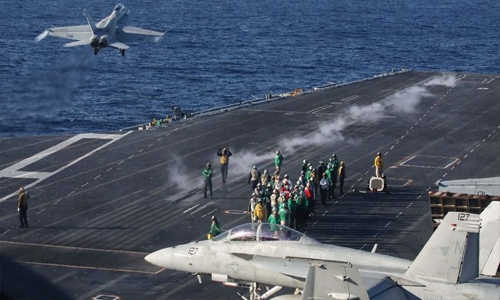 Pentagon deploys one of its largest warships to Gulf
Agencies | Pentagon
The Daily Tribune – www.newsofbahrain.com
USS Nimitz, a supercarrier of the United States Navy - one of the largest warships in the world - has been deployed to the Arabian Gulf to provide 'combat support and air cover' for soldiers withdrawing from Iraq and Afghanistan.
 Nimitz, Pentagon said, will work alongside other warships in the region as tensions have ratcheted up following the assassination of a top scientist who headed Iran's nuclear programme on Friday.
The decision to deploy the Nimitz was made before the killing of Mohsen Fakhrizadeh-Mahabadi - a physics professor and former officer in the Iranian Revolutionary Guard.