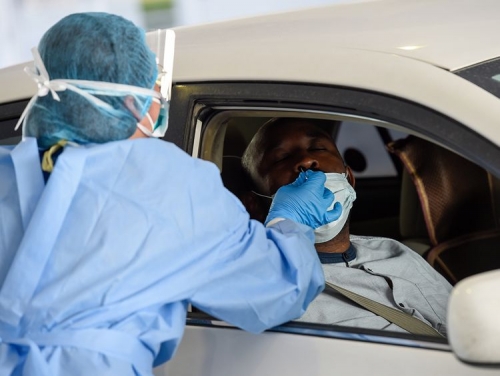 Qatar reports 200 new infections taking total to 124,850
Dubai
Qatar's Ministry of Public Health (MoPH) today reported 200 new cases of coronavirus taking the total number of confirmed infections to 124,850.
Meanwhile, 226 COVID-19 patients recovered from the virus in the last 24 hours, bringing the total number of people recovered in Qatar to 121,738, leaving 2,898 active cases under treatment.
Additionally, two new deaths were also reported in the last 24 hours, which increases Qatar's death toll to 214.
All new cases have been placed in isolation and are receiving necessary health care according to their health status.
The latest cases were detected after the ministry conducted 4,261 tests across Qatar, taking the total tests done so far to 755,365 tests. There are 38 cases of hospital admissions in the last 24 hours taking the total patients in the hospital to 437.
Three patients were admitted to intensive care due to health complications resulting from infection with the virus, bringing the total number of cases receiving medical care in intensive care currently to 58.