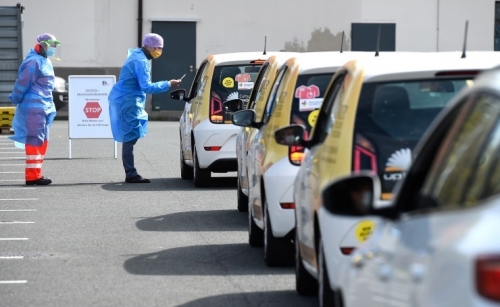 Germany records highest single-day rise in virus cases since April
Berlin
Germany's national disease control agency recorded an increase in coronavirus infections of 2,297 on Saturday, the highest in a 24-hour period since April, Deutsche Presse-Agentur (DPA) reported.
The increase is still far from the levels seen at the country's peak in late March when more than 6,000 cases were being confirmed daily.
Daily infection rates fell during the summer but started increasing again in July, and spiked above 2,000 one day in August.
Since the outbreak reached Germany, 270,070 people have been infected with the virus, according to the government's Robert Koch Institute (RKI).
Six people died of Covid-19, the disease caused by the virus, during the last 24 hours, bringing Germany's death toll to 9,384.
Some 239,800 people have recovered from the virus, according to the RKI.
The reproduction value, which measures how fast the virus is spreading, is currently at 1.16 in Germany, the RKI said in its report on Friday, up from 1.07 the day before. That means that on average each infected person passes the virus on to more than one other person.
When assessed over the past seven days, the R-value, as the rate is known, was 1.21, up from 1.15 the day before. That rate is considered more reliable as it is less subject to daily fluctuations.