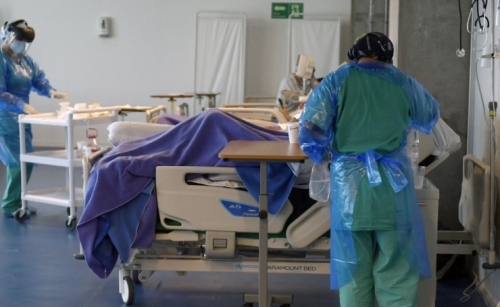 Pandemic slows down in Chile, where 'improvement continues'
Bogota
Coronavirus infections are no longer increasing as rapidly in Chile, which on Tuesday reported 1,836 new cases, the lowest figure in 63 days. "The improvement continues," Radio Cooperativa quoted Health Minister Enrique Paris as saying.
One of the Latin American countries with the most Covid-19 cases, Chile on Tuesday confirmed a total of 319,493 infections and 7,069 deaths, according to Deutsche press agency (dpa). The number of new cases fell to 1,836 from 2,616 on Monday.
The southern regions of Aysen and Los Rios on Monday started returning to normal, with cinemas, theatres and cafeterias allowed to function at 25 percent of their capacity.In the metropolitan area of the capital Santiago, the end of the lockdown "no longer seems that far away," Paris told the daily La Tercera.
The northern regions of Arica, Tarapaca and Antofagasta still have high levels of infection, said the undersecretary of social assistance networks, Arturo Zuniga.Paris gave credit for the general improvement to his predecessor Jaime Manalich, who "prepared the country very well, above all in testing, treatment in intensive care units, the purchase of ventilators."
Chile has had a relatively low mortality rate from the virus, Paris pointed out. Santiago residents have repeatedly staged protests especially in poorer areas, where weeks of lockdown have prevented people from leaving their homes to work.