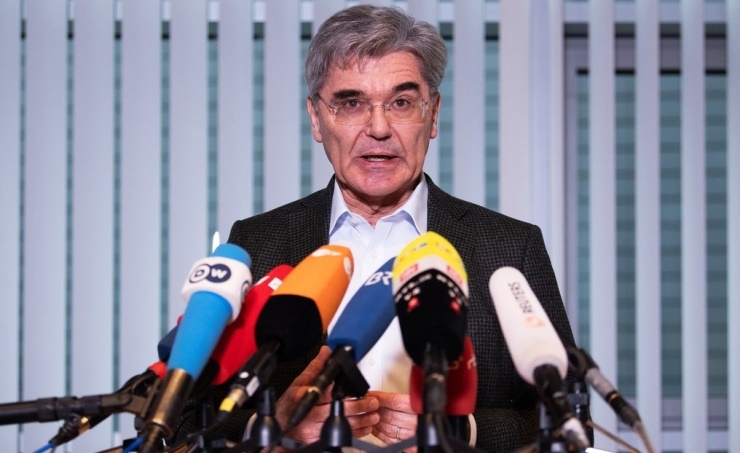 Siemens slammed after approving rail signal system for Australia mine
German engineering giant Siemens has decided to proceed with plans to build a rail signalling system for a controversial Adani coal mine in central Queensland, a decision which has been slammed in both Australia and Germany.
The project will go ahead, Siemens CEO Joe Kaeser said in a Twitter post Sunday evening.
Having reviewed the process, Siemens had decided to fulfil a contract signed on December 10 last year, Kaeser added, Deutsche press agency (dpa) .
"There is practically no legally and economically responsible way to unwind the contract without neglecting fiduciary duties," he said further.
"However, given the importance of legitimate environmental concerns, we have secured the right to pull out of the contract if our customer violates the very stringent environmental obligations."
In December, Adani announced that "after a significant competitive tender process," Siemens had been awarded the contract to deliver rail signalling systems for the Carmichael Rail Network.
The India-based mining giant Adani has been planning the Carmichael coal mine in Galilee Basin in central Queensland since 2010. It is expected to produce 2.3 billion tons of coal over 60 years. Coal is one of Australia's top exports.
The digital signalling system to be provided by Siemens is designed to keep the trains running safely and efficiently and create 50 local jobs in Queensland, according to Adani.
The Siemens contract is worth 31 million dollars (about $21.3 million).
An Adani Australia spokesperson told dpa on Monday the mining giant is "pleased to be working with Siemens," as the company is known for its expertise in building rail signalling systems.
"With construction of the Carmichael Project well and truly underway we have repeatedly demonstrated that we will not be intimidated or deterred from delivering on our promises to regional Queenslanders, Australians and people in developing nations who desperately need affordable energy to help lift them out of poverty," she said.
The Siemens announcement was chastised widely in both countries.
"It has a climate change policy, but it is hollow and empty. Sadly, Siemens has shown it is no better than the fossil fuel companies it works with," said Christian Slattery, a senior campaigner for the Australian Conservation Foundation, in a statement to dpa.
The current bushfire crisis in Australia, which has already burned more than 10 million hectares of land and killed at least 27 people and more than one billion animals "is a terrifying foretaste of the climate change future if more coal mines are dug," Slattery said.
The rail line will haul Adani's coal to be shipped overseas through a port at the Great Barrier Reef. A "Stop Adani" campaign has said that without Siemens, Adani would struggle to build a rail line to the Galilee coal basin where there are currently no coal mines.
The Adani mine project in Queensland has become a major flashpoint on climate change debate in recent years.
There is also some support for Adani in parts of Queensland, largely due to perceived job opportunities.