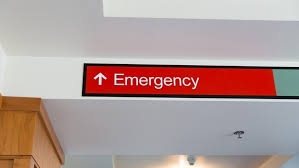 One dead in accident on UAE's Sheikh Mohamed bin Zayed Road
He was rushed along with his colleague to hospital by air, but died on the way.
A 21-year-old Emirati man died, while his colleague in his 20s was injured, in a serious road accident in Sharjah.

According to the Sharjah Police's Facebook page, the central operations room received reports of an accident on Sheikh Mohamed bin Zayed Road at around 1.30pm. Air rescue teams were immediately dispatched to the scene, where two young Emiratis were found severely injured in a crash.

Police were able to fly both men to the Al Qassimi Hospital, but one succumbed to his injuries on the way. The injured man in his 20s, however, was saved after the rescue team provided him with aid and is being treated for his injuries at the hospital.

Authorities carried out an investigation which showed that the accident happened when their vehicle rammed into a light pole after speeding on a road that was made slippery by recent rains.

Sharjah Police have expressed regret at this painful incident, calling on drivers to be cautious while driving, especially in rainy weather conditions, to ensure safety for all.